Who are raccoon dogs? – New York Times
On Thursday, scientists released new data on the possible origin of the Covid-19 pandemic and drew attention to the strange squat creature.
Meet the raccoon dog; it gets its name from its black muzzle markings, which give the animal a camouflaged appearance and more than a passing resemblance to those infamous city dumpster raiders.
The animals were at least sometimes sold at the Huanan Seafood Wholesale Market, where many virologists suspect that the Covid-19 pandemic may have started.
Scientists previously announced that swabs from the market have tested positive for the coronavirus that causes Covid-19. The new data showed that some of the same swabs also contained significant raccoon dog genetic material.
The findings do not prove that raccoon dogs were infected with the virus or that they transmitted it to humans. But they are consistent with the possibility that wild animals in the market may have triggered the Covid-19 pandemic.
More about the coronavirus pandemic
Origin of Covid: The WHO has chided China for covering up research that could link the origin of Covid to wild animals, asking why the data was removed from the scientific database. Before the data went missing, the international team of experts who began analyzing it found it supported the idea that the pandemic could have started with the illegal sale of raccoon dogs at a market in Wuhan.
Maternal mortality: Government data show that the death rate of pregnant women in 2021 increased by 40% compared to 2020 and 60% compared to 2019. Covid was one of the growth drivers, according to a separate report.
Paxlovid: An FDA advisory panel has approved Paxlovid as a treatment for adults with Covid who are at high risk for severe illness. The move is likely to lead to full approval of the drug, which was available under an emergency use authorization.
Here's what you need to know about the animal in the news.
What are raccoon dogs?
Despite their name, raccoon dogs are not closely related to raccoons. They are members of the canine family, a group that also includes domestic dogs, and are most closely related to foxes. Unlike other canids, they can hibernate in winter.
Raccoon dogs are omnivores, feeding on food sources such as rodents and berries. Although they appear slender in the summer, they gain weight towards the winter when their fur also becomes thicker. They are monogamous, often living in pairs.
Where do they live?
Raccoon dogs are native to East Asia, including parts of China, Korea, and Japan, where they are known as tanuki.
They have also become widespread in parts of Europe, where they are considered an invasive species. Sometimes they are hunted as pests.
Why are they grown and sold?
Raccoon dogs have long been bred for their fur. China is the leading producer of raccoon dog skins; in 2014, more than 14 million skins were produced in the country, which is 100 times more than in Europe, one report.
They are also sold for meat in live animal markets. They were sold at the Huanan Seafood Wholesale Market at least in November 2019, the researchers said. reported.
Are they the source of the virus that causes Covid-19?
Not necessary. Laboratory experiments have shown that raccoon dogs are susceptible and capable of transmitting the new coronavirus. But this does not mean that they are a natural reservoir of the virus. Even if the raccoon dogs in the market were infected, they could have been an intermediate host, picking up the virus from bats or another species.
The scientists noted that raccoon dogs and bats were common on and around some of the farms that supplied the market.
A similar scenario could have unfolded two decades ago, after the emergence of SARS, which is also caused by the coronavirus. In 2003 scientists found evidence infected palm civets and raccoon dogs at a live animal market in Shenzhen, China. But subsequent research eventually pointed to bats as the natural reservoir of the virus that causes SARS; Raccoon dogs turned out to be intermediate hosts.
Can I pet a raccoon dog if I see one?
This is probably not a good idea, no matter how tempting it may be. In addition to Covid-19, animals are known to carry other diseases, including rabies. Royal Society for the Prevention of Cruelty to Animals does not recommend keeping raccoon dogs as pets.
Police Say Michigan Rappers' Triple Murder Is Gang Related, Ask For Advice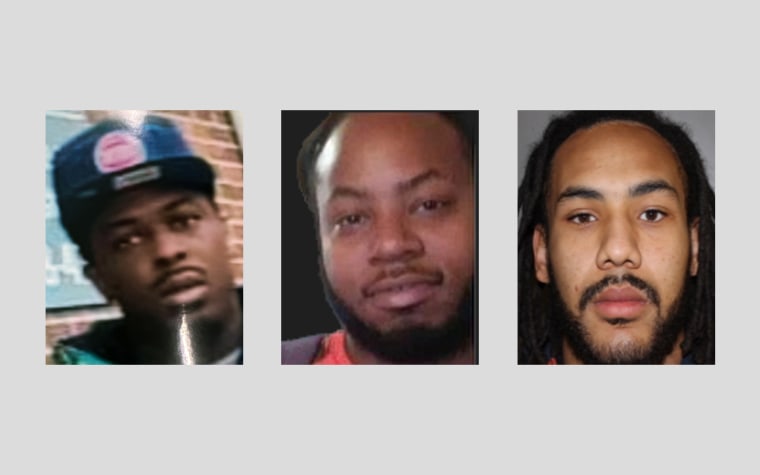 Investigators investigating a triple homicide that killed three rappers in suburban Detroit earlier this year said on Friday the murders were the result of gang violence and had nothing to do with music.
The bodies of Armani Kelly of Oscoda, Michigan; Montoya Givens of Detroit; and Dante Wicker of Melvindale, Michigan; were discovered on February 2 in an abandoned apartment building in the city of Highland Park, 6 miles northwest of Detroit, authorities said the next day.
Citing a need to dispel false rumors, Michigan State Police said on Friday: "This was an incident involving gang violence."
"This murder was not accidental," the agency said. tweetedadding that it had nothing to do "with music or performance".
Kelly's mother, Lorrie Kemp, did not dispute the gang-related characterization. In February, the Detroit Free Press reported that Kemp claimed the crime was gang-related revenge since her son's time in prison.
Speaking to NBC affiliate WDIV in Detroit, Kemp said of the triple murder, "I think it was a setup."
"Did I know Armani was in a gang?" she said in a segment that aired on the station on Friday. "No. He got into a gang in prison? Yes."
Detroit News reports that in 2022 Kelly released early from prisonwhere he was held on charges of armed robbery. His fiancée, Taylor Perrin, told the publication, "He really turned his life around."
All three went missing around the time a performance scheduled for January 21 in Detroit was cancelled. The missing persons case turned into a murder investigation when the bodies of the three were discovered on 2 February.
On February 7, police said the cause of death was "multiple gunshot wounds."
A spokesman for the Wayne County Attorney's Office said it had no public information on possible individuals of interest.
On Friday, the Michigan State Police, the main agency investigating the triple homicide, said no one was in custody in the murder case and asked for witnesses and clues that could lead to the case being closed for the victims' family.
"There are other people who know the details, and we need them to talk about it," the agency said.
Pharmaceutical firm 'Skinny jab' faces new investigations after 'serious breaches' of industry code | pharmaceutical industry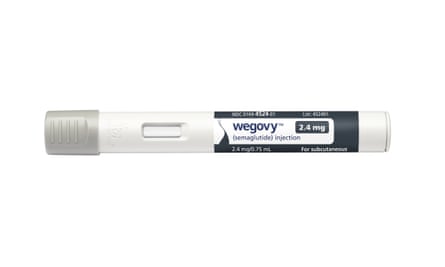 Slimming injection maker Wegovy is facing a crisis on several fronts this weekend, with the UK drug regulator announcing a review of its operations at the same time it is investigating the approval of its injections for use by the National Health Service.
In the past few days, Novo Nordisk has also been suspended from its pharmaceutical trade organization and is facing the loss of a key partnership with the Royal College of Physicians (RCP), which said on Friday it had cut ties with the company after violating rules. industry code.
The Danish manufacturer of slimming injections, which have been hailed as the new blockbuster in the treatment of obesity, recently received a lot of publicity ahead of the arrival of Wegovy in England.
His weekly injections contain appetite suppressant semaglutide and are said to help patients lose up to 15% of their body weight.
But amid worries about the long-term effectiveness of the treatment, the company has faced scrutiny for its activities in the UK, including payouts to obesity experts and the "disguised promotion" of its weight loss drugs through medical education courses.
Last week, on Observer The investigation found that in just three years, the company paid out £21.7m to healthcare organizations and professionals as part of a campaign to increase its influence in the UK.
In some cases, those with ties to Novo Nordisk continued to promote Wegovy in media interviews and submissions to the National Institute for Health and Care Quality (Nice), which oversees the cost-effectiveness of the NHS, not always making clear their association with company. .
days after Observers Following the revelations, the Association of the British Pharmaceutical Industry (ABPI), a trade association, announced that it had taken the rare step of suspending the company for two years over another matter.
Thursday's action follows a 2021 complaint from a "concerned" healthcare professional that the company violated the ABPI code by sponsoring obesity education events, which the complainant alleges included trying to bribe attendees to prescribe another of his weight loss drugs. . , Saxenda.
The commission investigating the complaint concluded that the sponsorship of the event constituted Novo Nordisk's "disguised advertising campaign" and ruled that the company's provision of benefits to medical professionals, including the offer of funded paperwork support, amounted to the prohibited "inducement to prescribe, supply, administer and/or recommend a drug. About 4,400 UK healthcare professionals have taken part in the training. ABPI said Thursday that following these violations and a further "detailed audit" of Novo Nordisk's compliance practices, its board is "seriously concerned" about the company's performance and has decided to suspend it. It is only the eighth time in four decades that the trade organization has enforced such a harsh sanction.
The state drug regulator said this weekend that it is now evaluating the need for further sanctions. The Medicines and Healthcare Products Regulatory Agency (MHRA) usually intervenes only in the most serious cases where the authority of the pharmaceutical industry self-regulatory body is deemed insufficient.
In the case of Novo Nordisk, the violations were "very serious," said Laura Squire, chief healthcare quality and access officer at the MHRA.
"Healthcare professionals must have access to relevant information to support their choice of prescribing for a particular patient. They should not be offered gifts, courses, training, or opportunities to engage in any other activity that might induce them to prescribe a particular drug," she said.
The MHRA review comes at a time when Nice is looking into the process that resulted in Wegovy being approved for use by the National Health Service.
Last week Observer The investigation found that the experts and organizations that filed applications with the regulator when it assessed Wegovy as a weight loss product were linked to Novo Nordisk. One of the experts who gave evidence to Nice about the drug, prominent scientist Professor John Wilding, was at the time president of the World Obesity Federation, the organization that paid Novo Nordisk more than £4.3m over three years. His statement of interest for Nice showed that these donations were not disclosed. Wilding said he "strongly denied" the interpretation of his relationship with Novo and his role in the Nice process.
The Royal College of Physicians (RCP) has also provided evidence to Nice in support of Wegovy after receiving over £100,000 in event sponsorship from Novo Nordisk in 2019-21. No sponsorship has been announced for Nice. RCP said it was supposed to provide the information voluntarily, but Novo Nordisk's funding "had nothing to do" with the views she expressed, which were entirely based on her knowledge and experience.
Nice said it was evaluating evidence showing that some of those who provided her with expert opinions did not follow her "hard line policy" on declarations of interest.
"After the concerns expressed Observerwe are considering statements of interest from organizations and experts that provided advice to our committee that evaluated semaglutide. [Wegovy]", – he said.
Novo Nordisk's suspension is not expected to affect Wegovy's adoption, and findings about the company's practices are about its promotional activities, not the safety or effectiveness of its drug. But sources said the ABPI shutdown is likely to impact the company's business operations. He will no longer have access to meetings or briefings by ABPI, which is the main voice of the pharmaceutical sector in the UK and lobbies the government on key industry issues. The company's return to full membership will now depend on the results of further reviews in late 2023 and 2024, ABPI said.
On Friday, RCP announced that it was terminating its relationship with Novo Nordisk due to the suspension of ABPI. The college said it would return unpaid grants to the company and "suspend projects associated with these funds," including a drugmaker-funded obesity scholarship program.
RCP said it has "stringent criteria" for corporate partnerships. "The main element of this policy is the requirement for pharmaceutical companies to fully comply with the ABPI Code, which Novo Nordisk currently does not comply with," the statement says.
Novo Nordisk said it was "disappointed" with the suspension of ABPI, but has accepted the decision. "We will continue to strengthen our compliance system in the UK and remain committed to adhering to the ABPI code of practice and maintaining the highest ethical standards required by the pharmaceutical industry," the release reads. The company rejected the complainant's suggestion that its efforts to promote its weight loss drug amounted to bribery.
Concerning Observers After discovering that the company had financial ties to people who continued to praise Wegovy, Novo Nordisk said it was operating in a "transparent and ethical manner" and that any suggestion that it was "intentionally acting outside of ethical or legal standards and due process" was "unreasonable". and misleading."
Proper disposal of massage oil after its expiration date
After the expiration date, the massage oil should be disposed of responsibly. Proper disposal is important to ensure that the oil is not only removed from the massage area, but safely removed from the environment. It is also important to ensure that the oil is disposed of in a manner that does not create health or safety issues. Proper disposal of massage oil ensures that not only is it removed from the site, but it also has no negative impact on the environment.
It is important to properly dispose of massage oil when it reaches its expiration date. Massage oil is a product that can be hazardous to the environment if not properly disposed of. To ensure that recycling massage oil done safely, masseurs should check product packaging for disposal instructions. In many cases, massage oil must be taken to a hazardous waste collection center for proper disposal. It is also important to ensure that the massage oil is stored in an airtight container if it needs to be delivered to a hazardous waste collection center. In some cases, massage oil can be recycled in accordance with local regulations.
Check the massage oil expiration date before disposal.
When it comes to massage therapy, there are several factors to consider to ensure the safety of your clients and yourself. One of the most important factors to consider is the shelf life of massage oils. Check the expiration date before disposal and replace the expired oil as soon as possible. Not only is this important for safety and hygiene reasons, but it can also help you save money and keep your massage practice running smoothly.
Before disposing of massage oil, it is important to make sure that the product has not expired. Checking the expiration date is the best way to make sure the oil is still safe to use. All massage oils must have an expiration date on the packaging and it is recommended to check this date before use. If the expiration date has passed, the oil may have deteriorated and cannot be used safely. It is important to dispose of any expired massage oils in accordance with all applicable laws and regulations.
Never pour massage oil down the drain
Regular massage always requires massage oil or lotion. This oil is an essential element of massage as it allows the massage therapist to manipulate your muscles and provide a pleasant sensation. While massage oil is essential for massage, it comes with a few drawbacks, especially when it comes to cleansing. For example, if you are giving a massage at a client's home, never pour the massage oil down the drain. This is not only harmful to the environment, but can also cause plumbing problems.
Never pour massage oil down the drain, as this can lead to clogging and other plumbing problems. When massage oil comes into contact with water, it can harden and cause clogged pipes. In addition, unwanted debris can build up along the pipe walls, leading to plumbing problems and eventually clogging. Massage oil should be disposed of in the trash and not down the drain to prevent these problems. In addition, it is recommended to wipe up spilled oil immediately, because oil can damage porous surfaces by seeping into them. Never pour massage oil down the drain; instead, put it in the trash according to proper disposal procedures.